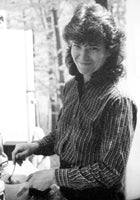 Hello 1980s! Meet 2020s
This project is a labor of love, to be sure.
A handful of years ago I began exploring my mom's art more passionately. I immersed myself in what I found within a few boxes that had been closed up and tucked away since her death in 1997. It was so exciting yet also a big let down every time I got to the end of a pile. I wanted more. These cards are such a key memory that I have of her so to acknowledge the finite amount of art, though obvious, was hard. I believe it was then that I decided one way to keep it going, keep producing and keep exploring, would be to reproduce and carry on a dream of hers.
Here we are in 2023 where I am bringing her classic style and designs back to those who loved her as well as introducing the series to a whole new generation. In addition to using her designs purely as she made them, I'm also taking some of them apart, moving elements around and creating new. My hard fast rule is anything used in a design must have been created by her hand originally.
Many of us would agree there is a jovialness to everything she's done. She was nothing if not perpetually optimistic despite everything she struggled with. She was thankful to be alive and thankful for those who surrounded her. And for that, it's not fair to let her memory fade.
"I am strong. I am healthy. I am calm."
~ the affirmations of Martha
Our Mission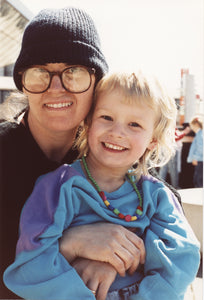 a life of love
In 1997, 13 years after her surgery, Martha died from lingering complications of a brain tumor.
She was only 47.
Amongst many qualities, she was a giver, a lover, a teacher and a mother.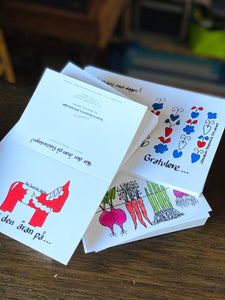 only the best
Not only am I emotionally tied to this project, but I am a printing nerd. When it came time to find vendors to reproduce this work, I was picky. 
You will be getting the highest quality everything.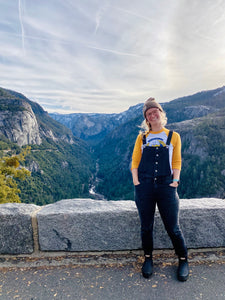 legacy
To start, I simply loved the idea of sharing her art with a new generation. But before long, I determined that wasn't enough. She would do more. 
100% of profits will be donated to cancer research in her name.